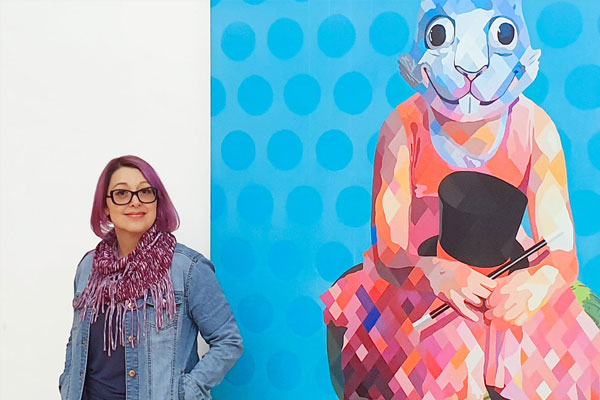 About Yunuene
Yunuene (Yunuen Esparza, b. 1975, Mexico City).
Her collection of deconstructivist paintings arise from a desire to inspire the viewer to discover the deep meaning of day-to-day objects, to kindle the pursuit of creative ideas, and to celebrate strength in individuality.
Yunuene's artistic style encompasses a multitude of personal, aesthetic, and cultural references that reflect the plurality of her personal life and contemporary social issues. She often plays with viewers' perceptions of the traditional and mundane, using augmented reality to complement her message. Yunuene lives and works in Mexico City.
Esparzas's contemporary art has been exhibited at emblematic museums including the Museo Soumaya, Museo Nacional de Arte MUNAL, Centro Nacional de las Artes, Museo de la Bolsa Mexicana de valores MUBO and Mexico City's Metro System.
She has exhibited internationally in New York City, Austria, Spain, Germany, Israel, Mexico, Canada, China, Brazil and Italy.
Dossier & Curriculum here
We live in a chaotic world and usually take everything for granted. I get my inspiration from the mundane things that get lost in our subconscious mind. I try to fill the world with color and movement to appreciate the beauty and uniqueness of everyday life. I structure my work with lines and patterns to make sense of nature's random origins. Simplicity is wonderful.
As seen on: